Lawyers For Charged Russian Company Tell The Court Mueller Made It Up That Named Employees Work For Them
On Monday, attorneys for a Russian company Concord Management and Consulting LLC who was indicted for "meddling" in the 2016 presidential election, claimed their clients had nothing to do with interfering in the 2016 race for the White House for either political candidate.
They also slammed Mueller's "political" witch hunt saying Mueller's team was out to "indict a Russian… any Russian."
Also, during the hearing, the Concord Management attorneys called the case a 'proverbial ham sandwich' because one of the entities indicated by the Mueller team, Concord Catering, was not in existence at the time the crimes were alleged to have taken place.
The Concord lawyers are right, this was a PR stunt by Mueller so the MSM could announce actual Russians had been indicted in his never-ending probe in search of a crime.
And now…
Via Gateway Pundit: "As reported on Wednesday, Concord Management's lawyers revealed that Mueller's team of ignored over 70 discovery requests they had made for information before the case. In response, Mueller's team offered to give Concord Management's lawyers a massive amount of social media data from those dangerous trolls (jk) who sought to influence the US election and the majority of it was in RUSSIAN.
Mueller's lawyers then admitted that they don't even have English translations for the Russian social media posts. So Mueller's lawyers don't have English translations to the Russian social media posts but we're supposed to believe we were influenced by these posts?
Now we have more information on the hearing. At one point, the Mueller attorney, former Clinton Foundation attorney Jeannie Rhee stated that there is "1.5 to 2 terabytes of data, covering hundreds of facilities that compromise the defendant's operational accounts" provided to the courts.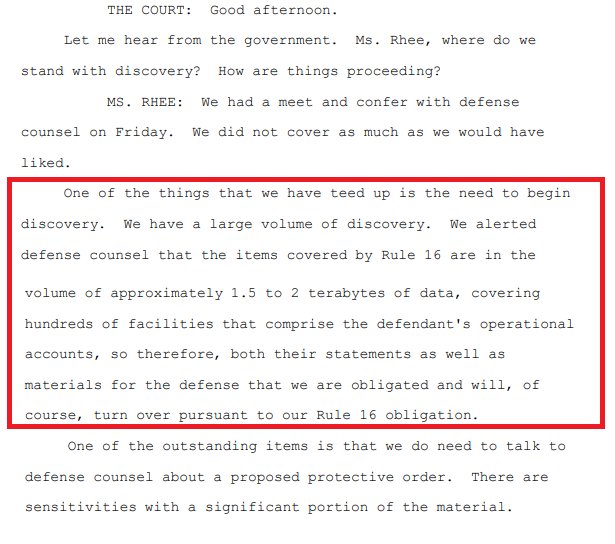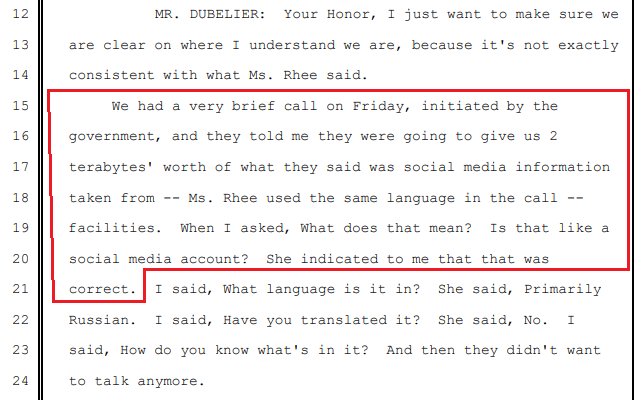 Then among other things previously reported, Attorney Rhee went on to align the 10 Russians identified by the Mueller team as members of an 'organization'.
The Russian company's attorney responded to the judge who apparently understood that these Russians were all members of Concord Management.
He said: "No that's not correct. The individual defendants? No. It's not even alleged who they are. They're alleged to be associated with something called an "organization," which is a made up thing by the special counsel. They just made it up, and they called it an "organization". Were not even alleged to be part of the organization. We're alleged to have funded it. But those people don't work for us. It's not alleged they work for us."
And this was the "crack team" of experienced lawyers, run by the "bipartisan" and highly praised professional Mueller.
And for all this time we were worried that this guy might be a threat. He can't litigate his way out of a wet paper bag, it would appear… Mueller's Clinton Foundation attorneys are just making things up. They have no evidence.
Disgusting that the Democrats have this going on. The Dems should call a stop to this and quit wasting our tax dollars.
What do you think? Scroll down to leave a comment below!