February Ratings Are In: Fox News and Sean Hannity on Top — CNN and Chris Cuomo EMBARRASSED in Freefall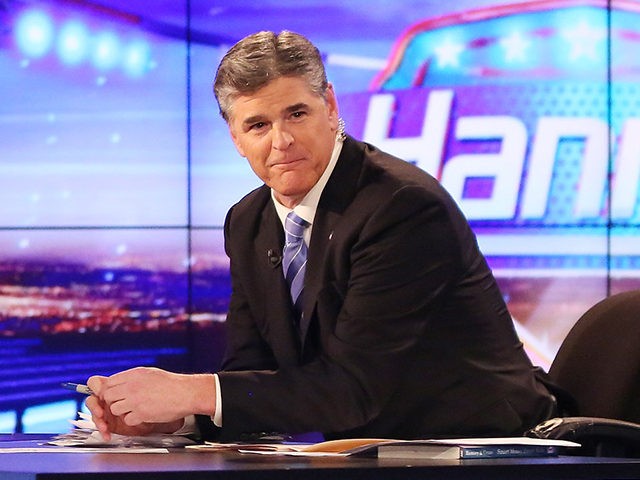 Fox News achieved another big victory thanks to the invincible Sean Hannity.The network dominated the top of the Feb. 2018 cable news rankings in the key audience measurements.
The February ratings are in and are only confirming that Fox News' Sean Hannity is on the top. According to Forbes, with an average of 3.3 million viewers, Fox News anchor Sean Hannity extends his status as the King of Cable News for five months.
The second place holds Fox's Tucker Carlson, who averaged 3.144 million viewers.
Next in line is MSNBC's Rachel Maddow with 2.874 million average viewers, whose her show was number one in 2017.
Fox News also holds the fourth place. Laura Ingraham's show 'The Ingraham Angle' who averaged 2,602,000 viewers.
On the other hand, the CNN ratings plummet. The anti-Trump network is collapsing. The cable channel averaged only a measly 979,000 primetime viewers, a catastrophic drop of -16 percent when compared to last year.
CNN uncontrollable bias toward the Left resulted in catastrophic ratings. CNN's entire narrative is pushing Democrats' agenda while spewing lies about Trump and his administration in order to harm his presidency. CNN fairly deserved the loss of each viewer that has abandoned them.
Anderson Cooper was the only CNN anchor who succeeded to get average 1.077 million viewers. CNN Chris Cuomo's 'New Day' is on the 42nd place with only 607,000 total viewers.
Fox News as conservative news outlet compared to two major liberal outlets left the ratings rather imbalanced.
The ratings aren't surprising at all. CNN simply went too much with their liberal bias. Viewers finally realized how CNN does business. Most fair-minded Americans want real news instead of slanted news as CNN offers.
Hannity deserves this honor. The Fox News anchor is still one of the few in the media who have worked hard to disclosure the corruption with the Clintons and the FBI.
Are you glad that Fox News holds the top positions while CNN is collapsing? Share this post on Facebook and Twitter along with your comments.